NoSQL Roadshow Amsterdam 2012
Presentation: Tweet"RIAK Use Cases: Dissecting the Solutions to Hard Problems"
Time: Thursday 09:00 - 09:45
/
Location: Room 1
Chris Molozian, Tweet
Software Engineer at Basho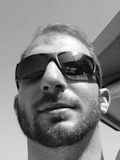 Chris Molozian is a Client Services Engineer at Basho Technologies. He works closely with customers to build solutions with Riak, the open-source distributed database. Prior to working at Basho, he helped develop broker-neutral trading platforms for the Option/Equity markets and numerous software tools to interact with financial data.
Matthew Revell, Tweet
Community Manager, Basho EMEA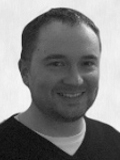 Matthew has been active in the open source community for the past ten years, having co-founded the LugRadio podcast and the UK's first grass-roots free software event LugRadio Live.He comes to Basho having spent six years in communications and product management roles at Ubuntu sponsor Canonical.