NoSQL Search Roadshow Amsterdam 2013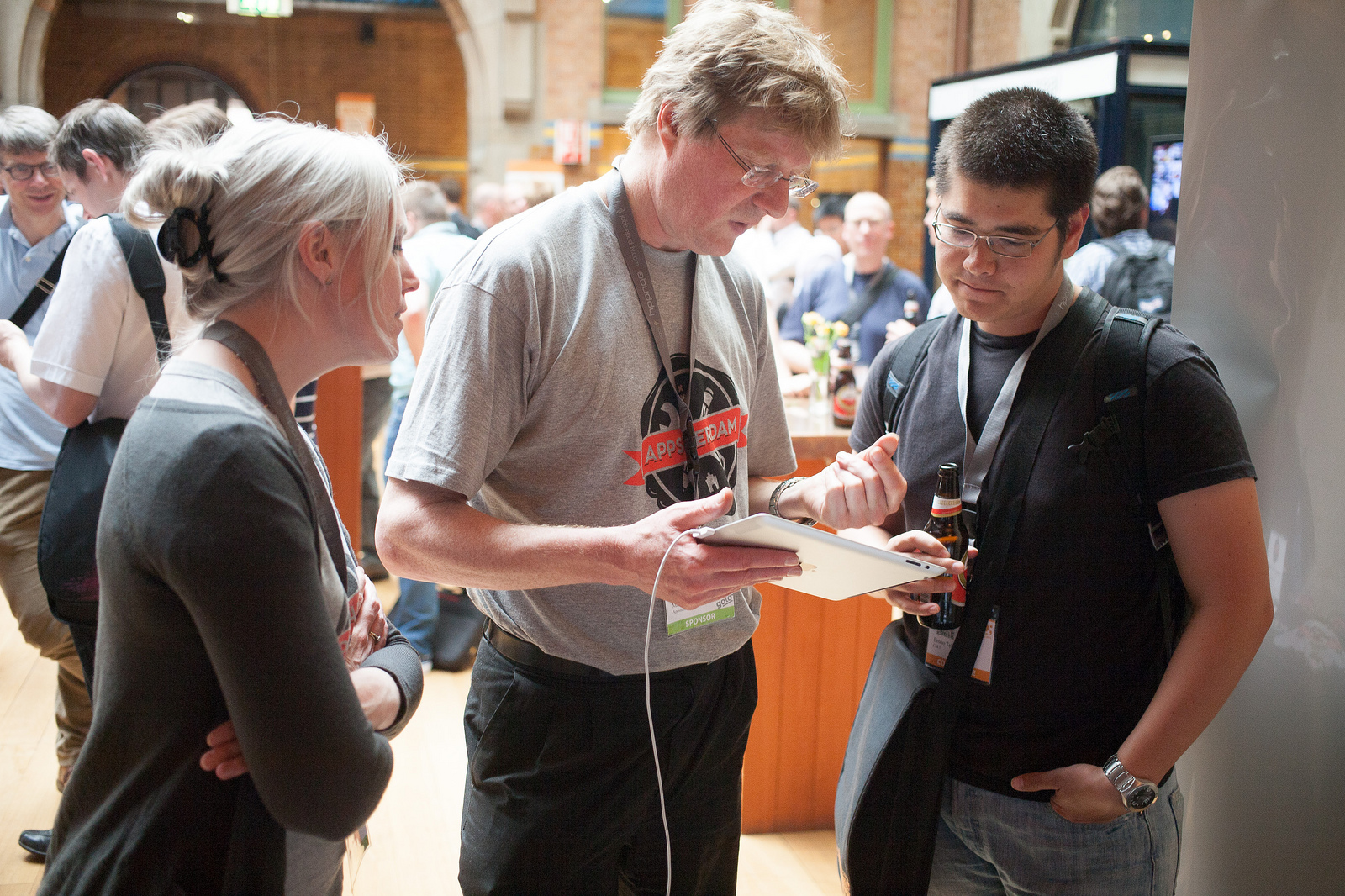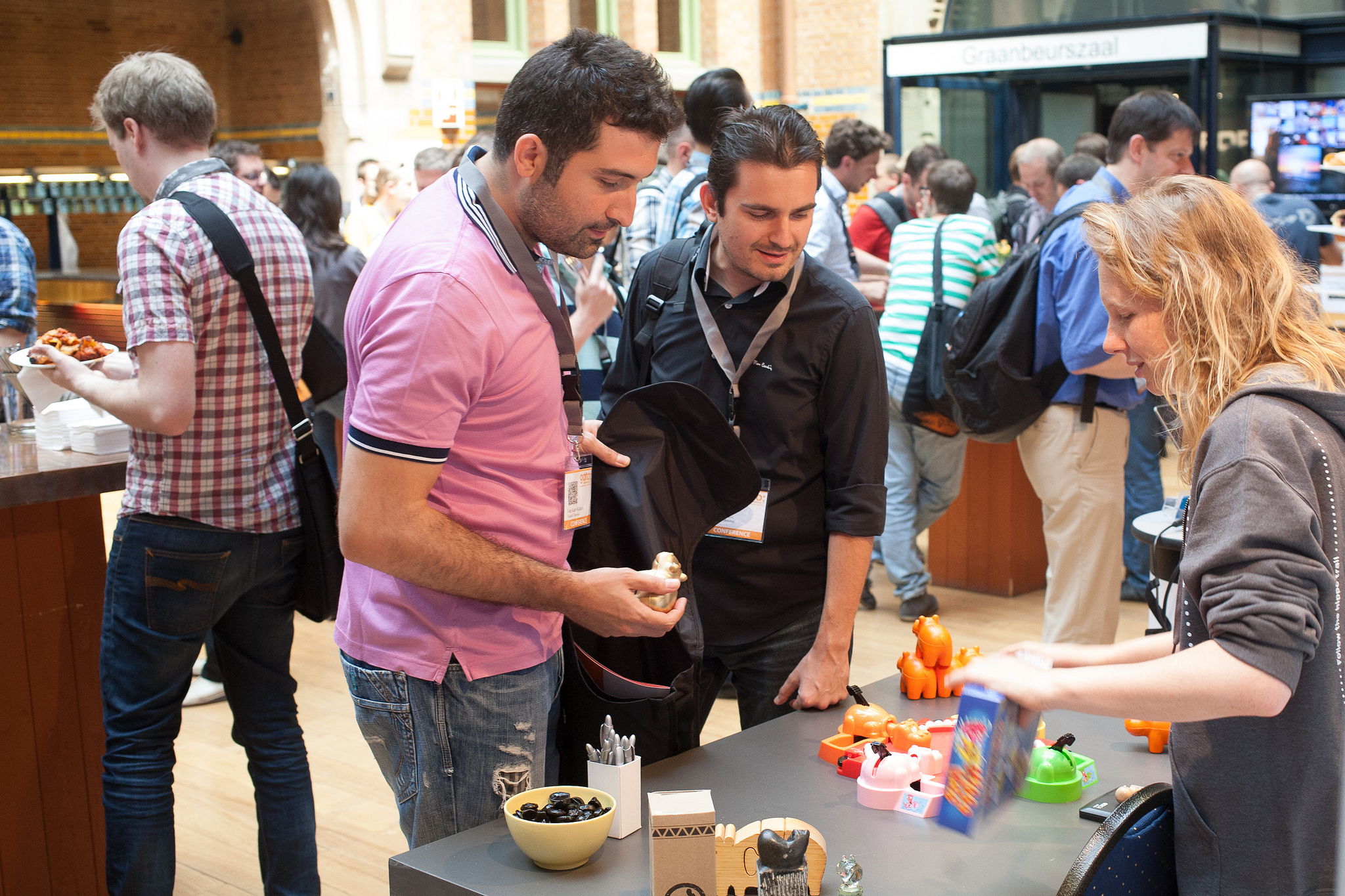 Sponsorships at GOTO Amsterdam
Why Sponsor
GOTO Amsterdam is a two day "Techy talented" conference designed by developers for developers. It brings international software experts to these events, providing local developers with the latest information on new technologies, practices and methods from a wide spectrum of current topics. GOTO Amsterdam provides opportunities to present, interact and create leads within the software development community. The conference is produced by Trifork and is a vendor independent conference where the program is put together by a Program Advisory Board.The conference includes a total of 10 tracks with over 50 presentations being showcased in Amsterdam, in the Beurs van Berlage. Our speakers are authors, experts and practitioners across various areas of software development. Our attendees are developers, team leads, architects and CTO's from the enterprise development community. Our goal for 2014 is to welcome 550 attendees (see GOTO Amsterdam Attendee Demographics) at the conference.
Sponsor Testimonials
Karima van der Wurff, Sales & Marketing of Zilverline
"The GOTO conferences are a great place to meet the best speakers en talk about our passion: software development. The organization (Trifork) is professional, open to suggestions and a pleasure to work with. It was a success!"
Serra Alink, Marketing Manager of Hippo
"GOTO Amsterdam was a very good organized and successful event. Good spots for every exhibitor, good coffee and lunch and a good crowd. Well done!"
Thomas Ferguson, CEO of Gerimedica

"GOTO Amsterdam 2013 was a very nice way to meet a large number of interesting people from all over the world. Not only developers; but professionals from different disciplines that, for some reason, are interested in software development. The people we met were eager, curious and very much awake. Nice!"
To answer your question...
Therefore, to answer your question: "why sponsor?". As a sponsor your brand will receive the exposure it deserves, this is the opportunity to network with top developer professionals and to launch solutions and technologies. A variety of sponsorship opportunities are available and we can also develop tailored sponsorship packages based on your needs and interests.

Leverage your GOTO Conference sponsorship to:
Demonstrate your technological expertise and innovation
Raise your brand awareness through GOTO Nights, Exhibition, Talks etc
Establish your products and services within the community
Enhance your business image and credibility
Position your company as an attractive employer for highly qualified, motivated IT professionals
Expand the knowledge and capabilities of your staff
Our Guarantee: A high-impact Sponsorship Experience
The GOTO Conference organizers are committed to delivering a premium sponsorship experience that empowers you to take your business to the next level. To ensure you enjoy maximum benefits, our program includes the following:
Limited total number of conference sponsors
Exclusive rights for your marketing and communication activities
A wide variety of presenting and sponsoring categories, offering extensive marketing activities
Individual service that caters to your unique requirements
Complimentary conference tickets for your company's IT specialists
For information about our sponsorship packages, please contact Daphne Keislair at daphne.keislair@trifork.nl
Additional Information