NoSQL Roadshow London 2012
Presentation: Tweet"NoSQL FOR THE MASSES Battle stories from the storage front"
Time: Thursday 15:45 - 16:30
/
Location: Bridewell Suite
Download slides
David Dawson, Tweet
Director of Technology of Mobile Interactive Group (MIG)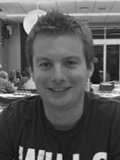 David Dawson is the 'Director of Technology' of Mobile Interactive Group (MIG), with more than 10 years of commercial experience in software development. He joined MIG in 2006 shortly after the company was formed and was fundamental in MIG's early success by delivering robust and profitable platforms.
David then went on to grow and head up a Technology team comprising of Developers/Testers/SysAdmins, which has consistently delivered mission critical platforms to on budget David is also a keen advocate of open source technology, both using and contributing to a number of new and existing projects, he also embraces an agile approach to building software, especially the use of Test-Driven-Development which stems back to his early days as a Software Tester.
David has previously worked at GKN Westland Helicopters, RiverSoft (IBM), Sun Microsystem s (Oracle) and Trayport, and holds a ISEB Practioner Qualification in Software Testing.
Marcus Kern, Tweet
CTO of Mobile Interactive Group (MIG)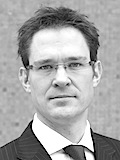 Marcus Kern started his telecom career in 1998 when he co-founded voiceIT communications, a company re-selling voicemail services. Prior to that Kern graduated in Physics at the University of Hamburg after completing a research year at the Optoelectronics Research Centre in Southampton.
Over the years that followed Kern provided key technical consultancy on all SMS related applications for O2 Online, influencing future technical strategy and guiding O2's technical roadmap in SMS and MMS messaging for 2.5G and 3G applications.
In 2004 Kern worked for T-Mobile International on the technical design for a £2 million SMS/MMS alerting platform across T-Mobile's European footprint for the Euro2004 Football championship.
As one of the founding members of Mobile Interactive Group, Kern has been with MIG as Group CTO since 2005. MIG is a global integrated mobile and digital communications business and is the fastest growing privately owned technology company.
MIG's specialist disciplines include mobile technology and services provision; mobile billing, messaging and mCommerce; mobile advertising and marketing; multi channel digital solutions; the design and build of mobile internet sites and applications, and user experience design.
Headquartered in London, MIG also has grown internationally with operations in the Benelux, Ireland, US, Canada, Australia and South Africa and invested heavily in its own technology, especially in mobile messaging and payments, application development and mobile enterprise and CRM. The company has also acquired a mobile marketing business in the North East of the UK and a mobile messaging group in the Netherlands and operates a development centre in the South West.