NoSQL Search Roadshow Amsterdam 2013
Rik Van Bruggen, Tweet
Regional territory manager for Neo Technology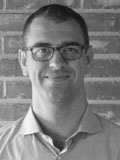 Rik Van Bruggen is the regional territory manager for Neo Technology for the BeNeLux, UK, and Nordics. He has been working for startup companies for most of his career, and while he has a fond technical interest, really is passionate about business - and about Belgian Beer.
Twitter: @rvanbruggen
Time: Thursday 10:50 - 11:35
/
Location: Room 11
In this talk, we will explore several simple but specific examples of how Enterprise developers can start using graph databases to solve real-world business problems with sound technical solutions. Specifically, we will zoom into how Neo4j can be used to but together a nice recommendation engine, useable in many different application scenarios.