NoSQL Roadshow London 2012
Brian Bulkowski, Tweet
CTO and co-founder of Aerospike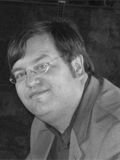 Brian Bulkowski, founder and CTO of Aerospike Inc. (formerly Citrusleaf), has 20-plus years experience designing, developing and tuning networking systems and high-performance Web-scale infrastructures. He founded Aerospike after learning first hand, the scaling limitations of sharded MySQL systems at Aggregate Knowledge. As director of performance at this media intelligence SaaS company, Brian led the team in building and operating a clustered recommendation engine. Prior to Aggregate Knowledge, Brian was a founding member of the digital TV team at Navio Communications and chief architect of Cable Solutions at Liberate Technologies where he built the high-performance embedded networking stack and the Internet-scale broadcast server infrastructure. Before Liberate, Brian was a lead engineer at Novell, where he was responsible for the AppleTalk stack for Netware 3 and 4.
Time: Thursday 11:45 - 12:30
/
Location: Bridewell Suite
Web-scale data and real-time interactions are driving strong upward pressure on databases to process hundreds of thousands of transactions per second, reliably and without fail. However, too often databases that produce lightning-fast benchmarks in the lab fizzle when they get into full-scale production. This session will examine how the Aerospike real-time NoSQL database and key value store has broken the predictable performance barrier by applying established distributed systems principles, new real-time optimization techniques and flash storage (SSDs) technologies. Additionally, a review of customer deployments will illustrate how this database architecture simultaneously enables predictable performance of 250k TPS per node, sub-millisecond query responses, and 100% uptime—all while managing terabytes of data and billions of objects.