NoSQL Search Roadshow London 2013
Steve Wharton, Tweet
Field Engineer at Fusion-io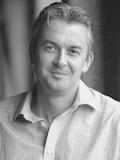 Steve Wharton is a field engineer at Fusion-io. Steve has been working in IT for more than 15 years and has previously held positions at Data Domain, Dell, Compaq and several bluechip companies in IT delivery roles.
Time: Wednesday 11:50 - 12:35
/
Location: Pound
This presentation will focus on how NoSQL databases can utilise Fusion-ioMemory to dramatically improve performance by accessing a high capacity, ultra-low latency, persistent memory tier. Flash has long been a favourite among database architects to lower DRAM requirements and improve latency regardless of workload size. Learn how global online music leader, Spotify realised a 4x consolidation in server hardware and a 6x reduction in latency by moving data closer to the servers CPU's, whilst simplifying data access and allowing for industry leading performance and scalability.