NoSQL Search Roadshow Copenhagen 2013
Salvatore Buccoliero, Tweet
Systems Engineer at Fusion-io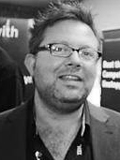 Responsible for Scandinavian customers deploying low latency Nand flash Works as an architect, consultant, troubleshooter and trusted advisor.
Working topics range from Open source DB's on all types of Linux to Windows with SQL or Oracle servers.
Install types range from Single server optimizing Cubes to multiple broadcasting streaming servers over cloud based internet gaming communities.

Previsously Salvatore was working in the backup industry for a decade being well known for High grade quality Support, performing disaster recoveries and conducting backup designs living up to the Italian interpretation of his name meaning "The Savior"
Twitter: @Totobucco
Time: Thursday 11:40 - 12:25
/
Location: To be announced
This presentation will focus on how NoSQL databases can utilize flash to improve performance by accessing a low latency memory tier. Flash has long been a favorite among database architects to lower DRAM requirements and improve latency regardless of workload size. Learn how new storage API primitives are changing the way storage is accessed and used by letting applications tap into the native performance characteristics of flash. The talk will also outline the new DirectFS Linux filesystem used for providing native application access to flash architectures.