NoSQL Search Roadshow Zurich 2013
Jodok Batlogg, Tweet
CEO at Lovely Systems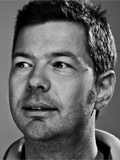 Determined, innovative and energetic Entrepreneur. Loves to move things, motivate people and work on hard problems. Agile Leader and pragmatic Web Enthusiast.
Jodok Batlogg is CEO at Lovely Systems and works with a highly motivated team in the Austrian alps. He was CTO at VZnet Netzwerke Ltd and is a well-known speaker at various conferences (Nokia World, Plone/Zope conferences, and many more). He has previously been member of the board of directors of the Zope and Plone Foundation. Jodok is experienced in agile processes and needs no bugtracking system.
Twitter: @jodok
Time: Thursday 15:25 - 16:10
/
Location: Pendulum
Elasticsearch is known for being a first class open source solution for BigData Search and Analytics. Millions of downloads and numerous installations use Elasticsearch in combination with databases to provide search access to data. "Cool, bonsai cool" is more than the elasticsearch.org slogan - Like others we were truly amazed by it's ease of use, horizontal scalability and stability. Over time we started to use Elasticsearch not only as search engine, but as Primary Data Store in our projects. In this use-case oriented talk the advantages, pitfalls and possibilities of using Elasticsearch as primary storage for billions of records will be shared.Over the last two years we also created some Open Source Plugins for Elasticsearch that are of general interest.