NoSQL Search Roadshow Berlin 2013
Ron Zavner, Tweet
Senior Applications Architect at GigaSpaces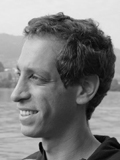 Ron Zavner is a Senior Applications Architect at GigaSpaces, with a focus on high-performance, mission-critical systems and cloud computing. Ron founded RabbitSEO, an online marketing web application, served in various customer-facing and technology roles, and now primarily works with customers in the areas of distributed in-memory computing, big data, & private and public cloud environments. He has over a decade of technology experience, specializing in Java and cloud technologies.
Time: Thursday 12:30 - 13:15
/
Location: To be announced
Today's Big Data systems work for many use cases, but have limits when immediate consistency and real-time processing are required. Companies like Twitter have pioneered analytics systems that meet real-time needs – but you don't need to have the resources of Twitter to achieve the same results.

This session will show how to build a Twitter-like analytics system in a simple way using In-Memory Computing for streaming event processing, and NoSQL datastores for handling historical data.