NoSQL Search Roadshow Copenhagen 2013
Antony Falco, Tweet
Founder at Orchestrate.io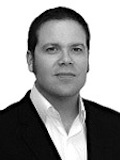 Tony is the founder of Orchestrate.io, a service designed to give developers the freedom to add features quickly while reducing the complexity and cost associated with running production databases. Prior to Orchestrate.io, Tony co-founded Basho Technologies, the creators of the NoSQL database Riak. At Basho, where he was COO, Tony met with hundreds of companies trying to build interactive applications with the diverse but sometimes daunting set of open-source tools now available. It was from this experience that sprang the inspiration for both his NoSQL Roadshow talk and Orchestrate.io.

Prior to Basho, Tony served as VP of Product Management and Technical Services at Akamai Technologies, joining the company before commercial launch and helping bring it to almost $200 million in annual revenue. He lives in Portland, Oregon with his wife Lisa Vidigal and their dog.

Twitter: @antonyfalco
Time: Thursday 09:00 - 09:45
/
Location: To be announced
Abstract: In 2008, databases were considered by many to be a "solved problem." Five years later, there are more the 25 open-source databases in production, all of which did not exist before 2008. Antony Falco, CEO of Orchestrate.io, will present a survey of the technology and market forces that fostered the NoSQL revolution, present a consideration of the problematic reliance on high-profile use cases in architectural decisions today, and present a quantitative analysis of current applications that suggests the consolidation of not just NoSQL databases but all data storage is inevitable.