NoSQL Search Roadshow Copenhagen 2013
Charlie von Metzradt, Tweet
Founder of Hosted Graphite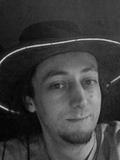 An Irish software engineer with a grudge, Charlie has long been unhappy with the current state of software performance measurement tools for developers. He has worked on one of Ireland's biggest websites and in the video games industry, where his code has been exercised by a couple of million concurrent users.
Time: To be announced
/
Location: To be announced
Hosted Graphite is a SaaS product that offers a hosted version of the popular open source Graphite metrics and graphing project. The service handles 1.5 billion datapoints per day and uses Riak and Redis to do it. Charlie from Hosted Graphite will be discussing their reasons for choosing Riak, some of the ways they've misused and abused it, and exploring some of the pros and cons of Riak. Learn how not to make the same mistakes!