NoSQL Search Roadshow Berlin 2013
Patrick Huesler, Tweet
Software Engineer at Wooga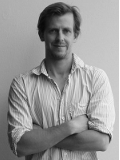 Patrick is a Swiss developer who is currently based in Berlin. He works as an engineer for wooga, a social gaming company, where he builds backend systems. He is a railsgirls.com coach, a co-organizer of EuRuKo 2011 and he likes to hack on open source software.
Twitter: phuesler
Github: phuesler
Time: Thursday 14:15 - 15:05
/
Location: To be announced
Learn how we use NoSQL and SQL databases to build games at Wooga. From prototypes to production systems that deal with the data of millions of players, this talk covers hands on use cases and learnings.